This website uses large bold print in consideration for visually impaired folks.
      Wild Willpower PAC's political platform provides an urgent, sturdy path forward for meeting peoples' real everyday needs in a way that simultaneously restores native ecosystems.  The platform includes:
The following is an outline of our official platform, with links to each section if you would like to learn more.  We are constantly updating our material & moving forward & we look forward to joining forces with you.
Overview of Our Official Platform:
We are also working to help foster the conditions to improve relations with Citizens & Tribal people- this is very important.  Our platform is centered around creating paying jobs for ecological restoration and for Native teachers to help people everywhere live wiser with the Earth.  This includes with the exciting new Wild Living Skills Database & Smartphone App that is in-the-making that will help put people in touch with our roots in a way which provides a platform for teachers to teach- learn more:

Latest News:
Below is a list of resources we've been compiling since arriving to the Standing Rock Sioux Tribe Reservation area:  
This following PDF is from the North Dakota Federal District Courthouse website, & contains a list of useful resources regarding enforcing civil law:
    R
esources listed in the above 
Pro Se Litigation Handbook
were used to assemble this free 27 page PDF that is
full 
of useful, 
credibly-cited 
information; this packet will be updated in the near future, however we're releasing it somewhat prematurely because the information is vital.  There are some history sections within just to bring context to the material s it is better understood to know why the law is designed in the manner that it is; we recommend performing additional research beyond this, & to assess your circumstances based upon your own personal research &/or via the research of a professional aid:
We recently created
so we can finish developing www.StandingRockClassAction.org and get two new important publications off the printer.  StandingRockClassAction.org has a very important archive that is in-the-making of 

all

videos, articles, & photos that have to do with the situation Standing Rock; they are being organized into a user-friendly navigable  platform.  Click the following graphic to view the site, and please scroll down for previews from the upcoming publications including the book form class action lawsuit.

    This common law case uses the same framework found throughout www.StandingRockClassAction.org, except this contains many more detailed facts among a well-cited book.  If the website were a rough draft, this is a final draft that will eventually double as a textbook which simultaneously teaches history and law.  Learn more & read preview pages.
To help us continue compiling the above important resources to help Water Protectors and people everywhere, please support:
Other Works by Wild Willpower: 
Publications:
Below is a list of most of our publications to date; click the cover photo of each to read preview pages: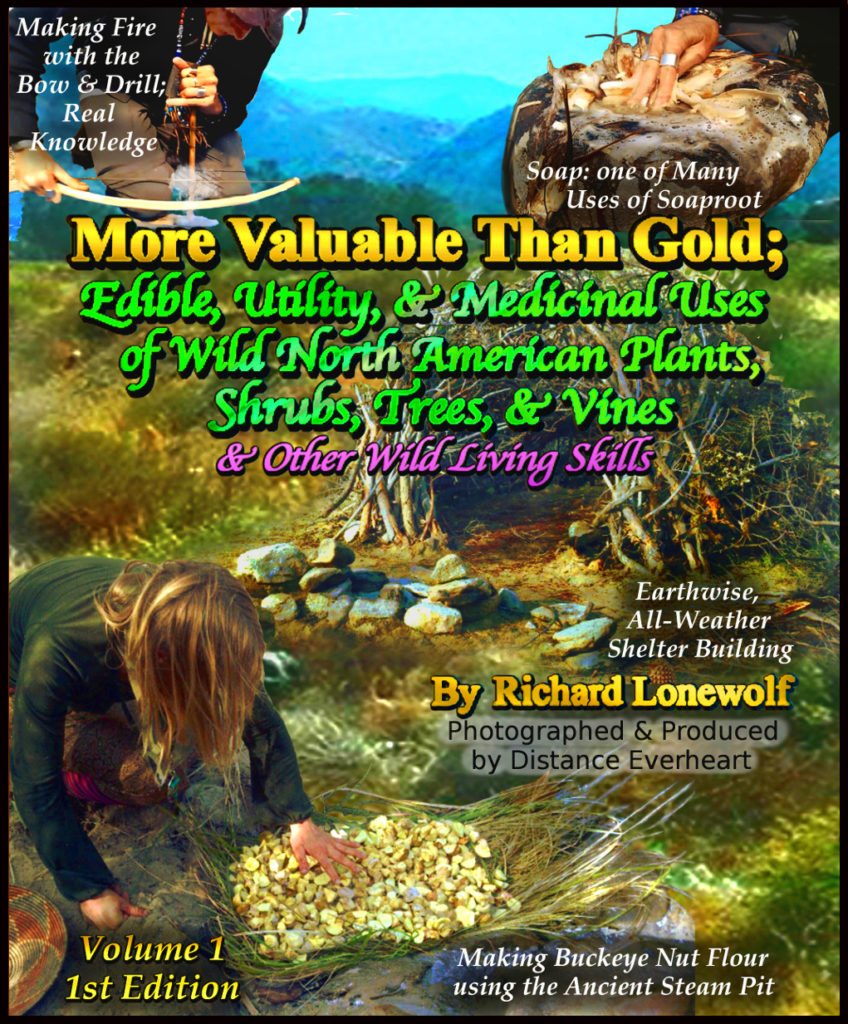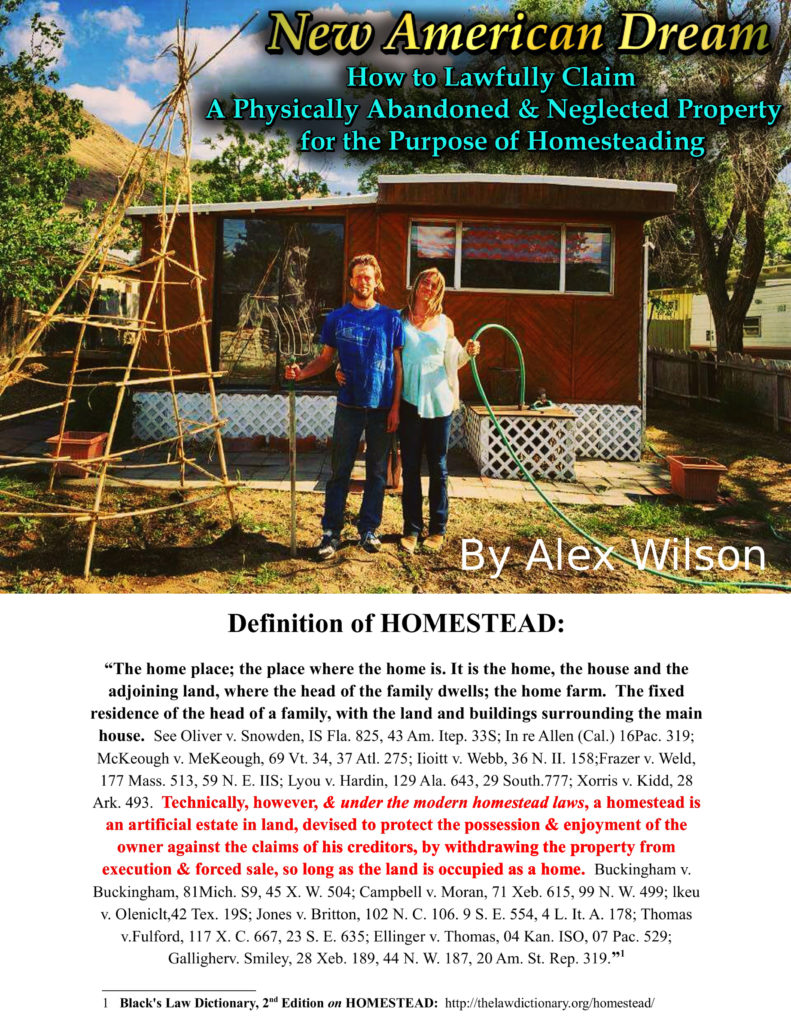 Where We're At Today:
After many years building all the publications, websites, & behind-the-scenes work that make up this organization, we're currently fundraising in order to upgrade our short bus into a mobile office, including printing supplies to self-publish.  We're also fundraising for materials to renovate our home base in Northern California from where we can continue building educational materials, printing & shipping orders, and keep building The Wild Living Skills Database & Smartphone App.
Your contributions mean a great deal at this time as they will help us to continue this vital & urgent publicly-beneficial work.
There are also other
EMERGENCY:
About Wild Willpower:
We're a We-The-People-movement focused on 

building

 

a

bridge

to help society

transition

from "an ecologically-destructive, socially unjust way of living"

to

 "a sustainable, highly-abundant way of living".

Let's Live

Better

.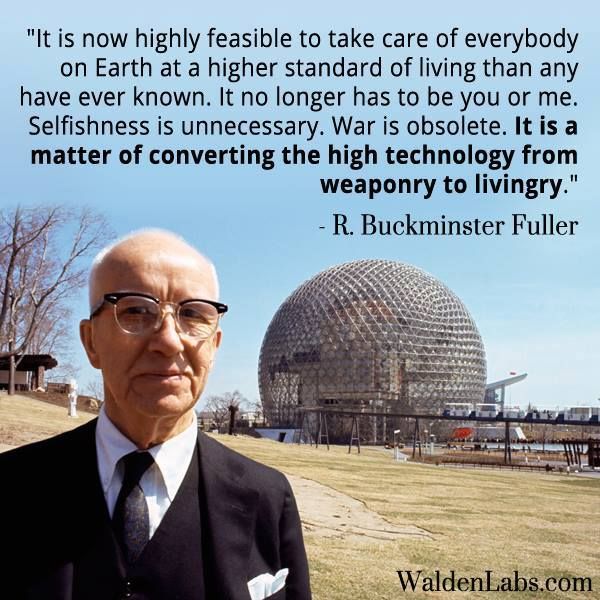 A very special thank you to WaldenLabs.com for assembling the above commemorative graphic of Buckminster Fuller that we're using under Fair Use to help convey our "internationally-beneficial national plan".
All content throughout www.WildWillpower.org, www.WildLivingSkills.org, www.RichardLonewolf.com, www.KernRiverCoop.com, www.StandingRockClassAction.org, www.TribalLivingSpaces.org,  & www.ReUniteTheStates.org, as well as all publications & downloadable PDFs found throughout these sites, are being peaceably assembled
 as modes of 
First Amendment
 expression; all copyrighted material found throughout any of these mediums have been appropriately modified & brought into context for educational purposes, & are being broadcast in protection in regard to Fair Use Laws.  

C
ontent throughout our sites may not be used without permission or without accrediting Wild Willpower PAC & WildWillpower.org.
Truly, your support means a great deal to our team.  We are solely funded at this time by the few people who take the time to support the cause.
Sincerely,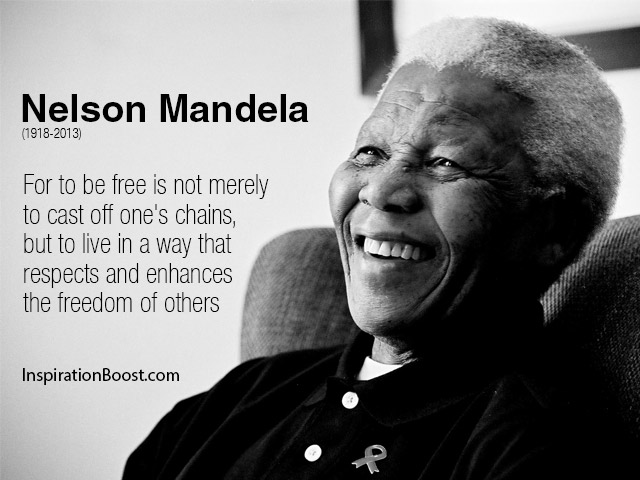 Thank you www.InspirationBoost.com for sharing this exceptional commemorative quote by Nelson Mandela that we're utilizing thanks to Fair Use!