There are two legal terms embedded within the Common Law of The U.S. Constitution which can be used in conjunction with one another in order to provide housing for

everyone

in the country while saving the people billions of dollars in taxes

and

improving local food supplies

everywhere

. These include:
Adverse possession is a legal process which exists in all 50 states, as it is embedded into the common law of the Constitution. Based on what the statutes actually read, there are many websites which appear to give "bad legal advice" in order to make it appear as if this law does not actually let you "legally acquire abandoned properties"; it appears this is happening due to the apparent conflict of interest that a landlord, for instance, might have with their tenants going out & "getting a place for free". However, due to the fact that only ten percent of the population owns 82% of the real estate, it is our assertion that adverse possession statutes may be our biggest hope as a society toward attaining actual freedom.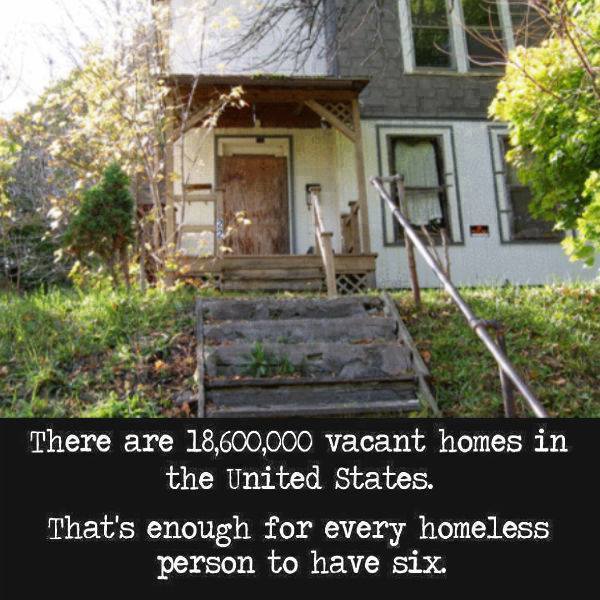 Our Past Experience with Adverse Possession:
We were recently adhering to the California Civil Code sections 315-330 on a house that had been abandoned more than 7 years in Lake Isabella, California, but after living there & renovating & gardening for over 7 months we were robbed by five Sheriff's Deputies who trespassed onto the property without a warrant or a complaint while refusing to uphold the civil code because they personally disagreed with the concept of this particular law. Therefore we wrote the following book which documents our experience, though we have not yet gone to court to settle this matter. The name of the book is:
Book Cover: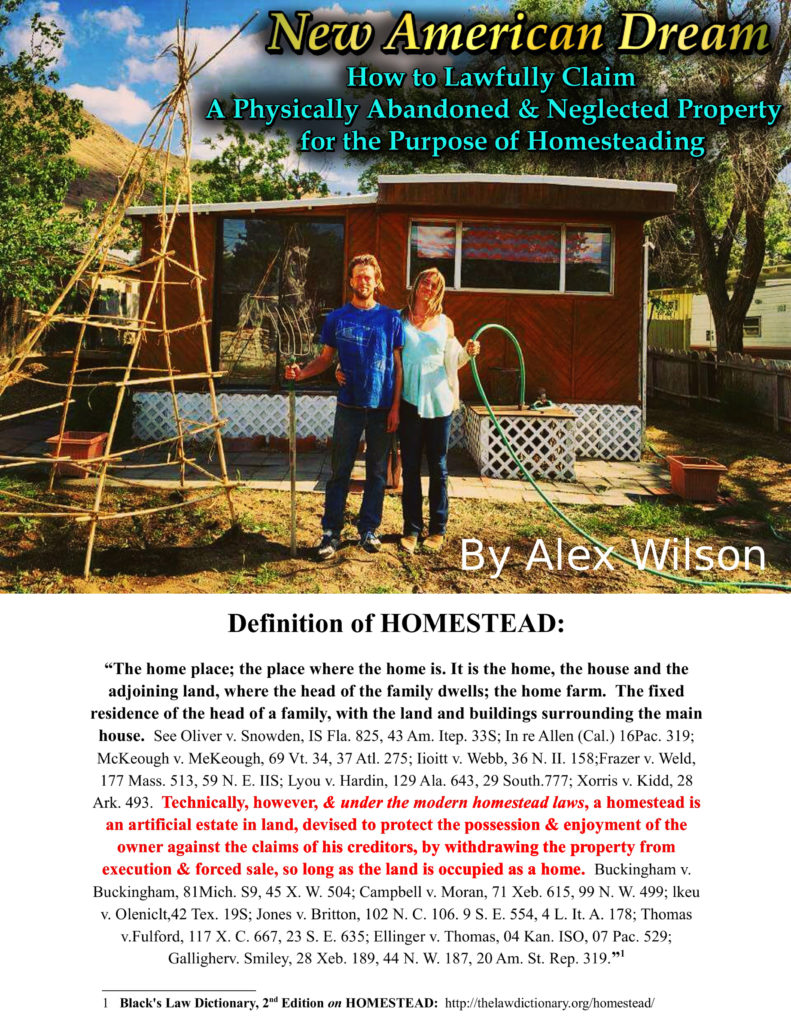 Making This Plan National:
Because we currently have more than 7 million housing units than are needed to house the U.S. population, which is what led us to developing
The above petition contains 3 parts:
Our Current Circumstances:
Because we were robbed of thousands of dollars worth of our belongings by the officers & have thus been left homeless, we're currently seeking to raise $4000 so we create a home base for our organization in northern California so we can self-publish all our publications & continue building The Wild Living Skills Database & Smartphone App.

Please consider

Making a Contribution

to help our organization recover from our recent losses so we may continue this urgent work.