First off,
The definition of
HOMESTEAD
according to
Black's Law Dictionary
, America's most trusted law dictionary:
The home place; the place where the home is. It is the home, the house & the adjoining land, where the head of the family dwells; the home farm.

Technically, however, & under the modern homestead laws, a homestead is an artificial estate in land, devised to protect the possession & enjoyment of the owner against the claims of his creditors, by withdrawing the property from execution & forced sale, so long as the land is occupied as a home

.
#1.)

Statistics:
There are approximately

3.5 million homeless people in the U.S

.[1]

Approximately

50,000 veterans are homeless

[2], & about

~1.4 million veterans considered "at risk of homelessness"

due to poverty, lack of support networks, & dismal living conditions in overcrowded or substandard housing.[3]

1 in 2 Americans have fallen into poverty

or are struggling to live on low incomes.

Since 2007, banks have foreclosed around eight million homes, averaging 10,000 per month!

There are 18.5 million abandoned properties just "sitting there" throughout towns & cities of all sizes (that banks foreclosed on or people died in & the family left abandoned, mismanaged estates, stipulations- many different reasons). These properties are basically going to rot, get fixed up by real estate agencies & rented out to the public,

OR

we can choose to manage these resources wisely in order to kickstart a well-orchestrated "en masse homesteading movement".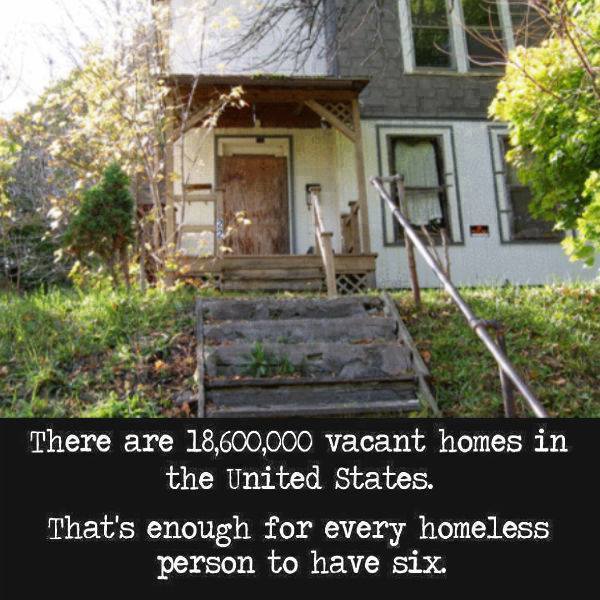 FAQ:
Why Are So Many Houses

Abandoned

?
Many are abandoned due to
foreclosures,
& since no one can afford to purchase them back from the bank they just "sit there"
(rotting)
. Others become abandoned when someone passes away & the
family members simply don't
have the time or finances to deal with it- "the estate handles it", & then one or two generations later its "out of sight, out of mind" to the owner, & this is when perfectly good houses begin rotting n the middle of neighborhoods.
Why Prioritize A Homesteading Movement With These Homes Instead of Just Giving Them To Whoever Wants Them

Or

To The Highest Bidder?
When so many people today are without a home

or

are running "rental treadmills", & at a time where everyone is entangled in debt, doesn't it seem like the sensible thing to do to simply allocate these abandoned homes to homesteaders who will fix them up & help provide a healthy local food supply? This will help:
Immediately end homelessness with houses to spare. To create independence for people rather than dependence.

Help create a

healthy

& ecologically sustainable food supply to help

replace

the

GMO

&

animal agriculture-based food supply we currently have in place,

thus creating a healthier Citizenry

.

To create a diverse organic agricultural economy WITH new micro-economies "cropping up" everywhere!

Alleviate strain on communities trying to keep up with poverty in their areas.

Relieves people from what will become unnecessary excess labor: trucking & other forms of commercial hauling,

garbage collecting & waste management

, & so on

) in a way which is "more beneficial to

all

people than the current paradigm is to

anyone

".
Sometimes, the people need to come together, simply look at the numbers, & use good old fashion Common Sense

.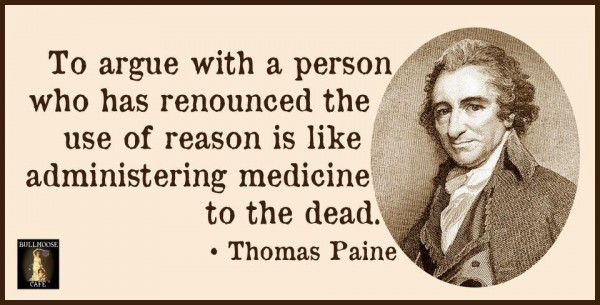 #2.)

Our Proposal:
To charter a federal program designed "to map all properties which have been

physically abandoned

(vacant) for two or more years, to TAKE such properties using EMINENT DOMAIN, & then to fund basic repairs needed to bring them up to code (ie electricity, plumbing, insulation, foundation, etc.). Each such parcel is entered into a database, & Citizens may opt to "Homestead" at any Department of Human Resources building in order to select a reclaimed property from within the area for the purpose of "growing enough food to feed themselves and others". After 5 years of occupation and fulfilling obligations (paying taxes, making improvements, gardening, maintaining all non-arbitrary & capricious health & safety code regulations compliances), claimant gains Title to their property.
The Double Planter Technique" for planting potatoes or yams:

Note:
These houses are

not

to be given out as mere crash pads

or

to people who simply want to "fix them up & rent them out"

or

"fix them up & sell them".
to collect signatures in your area, &/or sign this online version here:
Note:

If there are any questions, concerns, or statistics to bring to our attention, please contact Distance@WildWillpower.org. We're doing the best we can with the information thus far gathered, & your help is more than appreciated. Otherwise…
Please sign these other two related petitions as well:
Petition: Enact "Civilian Restoration Corps."

to Create "A Public Works Program" Which Pays People "To Plant Free Food & Herbal Medicine" Throughout Towns & Cities of All Sizes
Petition:

The Renters' Declaratory Relief Act"

:
Re-Allocate the "$20 Billion per Year" from Section 8 to "Buy Out Landlords" & *Give Rental Spaces to Tenants*
Part 1: Population & Housing

Available

:
1. Population Analysis:
Initial Assessment:
An estimated 131,790,000 total living spaces
are required
to house
all
families
and

all "others"
.
2. Housing Analysis:
Owner-Occupied Households:
Initial Re-Assessment:
131,790,000

(total living spaces needed)

minus

73,991,995 (owner-occupied households)

=

57,798,005 total living spaces needed to house population

.
Abandoned & Neglected Properties:
There are an estimated

10 million vacant & abandoned properties

according to Office of Policy Development and Research ("PD&R")
of the
U.S. Department of Housing and Urban Development
("HUD")

. "A vacant property becomes a problem when the property owner abandons the basic responsibilities of ownership, such as routine maintenance or mortgage and property tax payments."
"

Since 2007, banks have foreclosed around eight million homes,

averaging 10,000 per month! It is estimated that another eight to ten million homes will be foreclosed before the financial crisis is over. This approach to resolving one part of the financial crisis means many, many families are living without adequate & secure housing. In addition, approximately 3.5 million people in the U.S. are homeless, & many are veterans

(

1.35 million children, & 2.15 million adults-

National Law Center on Homelessness and Poverty, 2014

)

. It is worth noting that, at the same time, there are 18.5 million vacant homes in the country." (Amnesty International, USA,

"

Housing: It's a Wonderful Right by TANUKA LOHA

)

.
Which brings us to…
Housing Solution #1 of 3:
What
Wild Willpower
Proposes Should Be Done With "The Abandoned Properties":
Authorize "The Homestead Subsidization Act"
Purpose:

To make "the process of making an adverse possession claim upon a physically abandoned & neglected property

" a safe & simple process, & to administer

uniformity in filing procedures

throughout the States, Nation, & Local Governments. To prevent neglected properties from becoming community hazards. To provide housing to persons seeking to exercise their right to to

homestead

, & to "fix the nation's

crumbling

domestic infrastructure" in a way which stabilizes & improves local food supplies.
The property they are filing on

is

physically abandoned

and

neglected.

The Claimant is moving onto

or

has moved onto the property, that they are in lawful possession of the property, & that they intend to fulfill statutory requirements in order to successfully make an Adverse Possession claim.

The Claimant will make improvements upon the property, cultivate the land, & pay property taxes in a timely manner.
Upon filing, an

injunction

is automatically applied to protect the Claimant's

estate

, thus indicating to authorities that the

Claimant

is

present on the property, that they're in lawful possession, & that they're

in

the

process

of fulfilling statutory requirements to perfect their claim.
Rebuilding The Domestic Infrastructure, Administering to The Housing Crisis; Touching

Peoples'

Lives

:
The Homestead Subsidization Act takes "Adverse Possession for the sake of Homesteading" a step

further

by authorizing Eminent Domain for use in "allocating all neglected properties specifically for this purpose" to persons seeking to "opt to homestead" via their local Human Resources Department

. U.S. Officials should be aware, sensitive to

the fact, & helpful in that many

U.S. Citizens are

suffering

as a direct result of the housing crises, coupled with ecological distresses of our times- from homeless people in destitute situations

with "nowhere to legally grow food" to

renters who are coping with rent hikes

& being pushed out of their homes, to

people who are behind on their mortgages. Citizens have a

right

"to make an adverse claim upon an abandoned property for the purpose of

homesteading

"

so

that

is

a guaranteed

human

right

., & abandoned properties should be

given

to able-bodied adults fit & determined to improve & homestead these properties should owners refuse to protest in a timely manner, with intent to homestead. Subsidies

should

be allocated to help Claimants to

cover costs of basic improvements such as

electrical, plumbing, foundation work, & other essentials needed to "bring the buildings up to code". All residences filed for in this manner

are

considered & legally protected as "homesteads", & thus are protected from execution of foreclosure & forced sale so long as occupied as a home. Sustainability measures such as solar panels & other measures are to be subsidized as well via switching subsidies from natural gas, oil, & other forms of extractive industries over a period of time until "energy independence" throughout Towns, Cities, etc. is achieved.
Re-Assessment:
57,798,005

(total living spaces needed)

minus

18,500,000 (neglected properties used

wisely

)

= 39,298,005 total living spaces needed to house population.

[Special thanks to Humanosphere on Pinterest for sharing this great photo!]
Download the PDF of this Petition: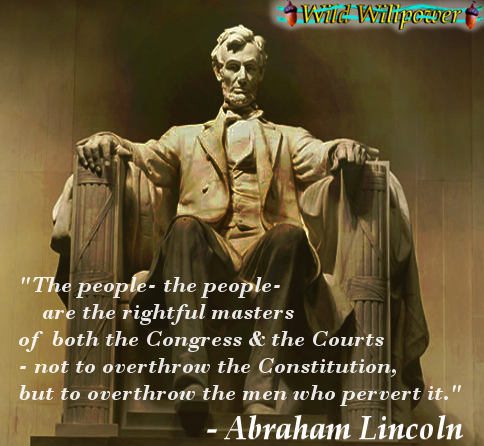 [Quote from 1859 campaign speeches, Library of Congress website.]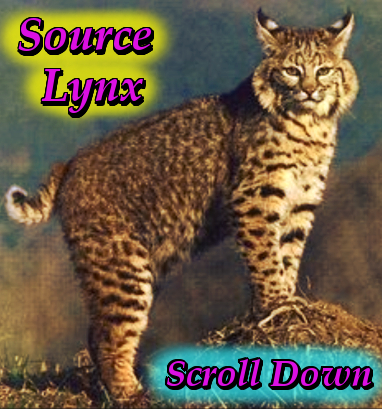 National Economic & Social Rights Initiative Home Page: https://www.nesri.org/
"World Wide Opportunities on Organic Farms":
http://www.wwoof.net/
Book: "More Valuable Than Gold; Edible, Utility, & Medicinal Uses of WIld North American Plants, Shrubs, Trees, & Vines AND Other Wild Living Skills" by Richard Lonewolf & Distance Everheart: http://www.richardlonewolf.com/original-publications/previews-from-upcoming-book-winter-2014/
Home page of Federal Elections Committee:
http://www.fec.gov