Summary:
For the next 20 years landlords will receive the same amount that they are currently receiving in rent. Tenants receive the Title Deeds to their rental spaces, & the money saved by tenants (from not payin rent) can be used to fix up their spaces & live sustainably. After approximately 40 years, Americans will save more than $20 billion per year in taxes, whereas currently there is

no

plan

to get off our perpetual payment of Section 8, & the unsustainable living conditions that come with it.
This FULL petition can be signed online
(below)
&/or downloaded here- more information regarding logistics is provided below.
Section 1:

Information About & Annual Cost of Section 8:
The often amended "Section 8″ of the Housing Act of 1937

(

42 U.S.C. § 1437f

)

was started during

The Great Depression, & today- after several subsequent amendments, authorizes the payment of rental housing assistance to private landlords on behalf of approximately 4.8 million low-income households as of 2008.[1]
In 2010, Over $20 Billion Was Allocated On Behalf of These Rent & Housing-Related Subsidiary Programs:
2. Rental Housing Analysis:
There are 43,267,432
renter-occupied households, containing 110,175,847 residents
(
National Multifamily Housing Council, 2016
)

, &

3,213,000 vacant rental units
(Federal Reserve Bank of St. Louis, 2016
). 43,267,432 (renter-occupied households)

plus

3,213,000 (vacant rental spaces) = 46,480,432 total

rental

living spaces available.
"Renter-occupied structures" include:
Single-Family Units:

15,194,827 structures with 47,652,188 residents living in them

2 to 4 Units:

7,777,641 households,

containing 19,008,529 residents.

5 or More Units:

18,299,474 households, containing

37,831,895 residents.

Mobile Homes:

1,955,026

Other:

40,464
The

vague

"5 or More Units" category within the "Rental Households" section: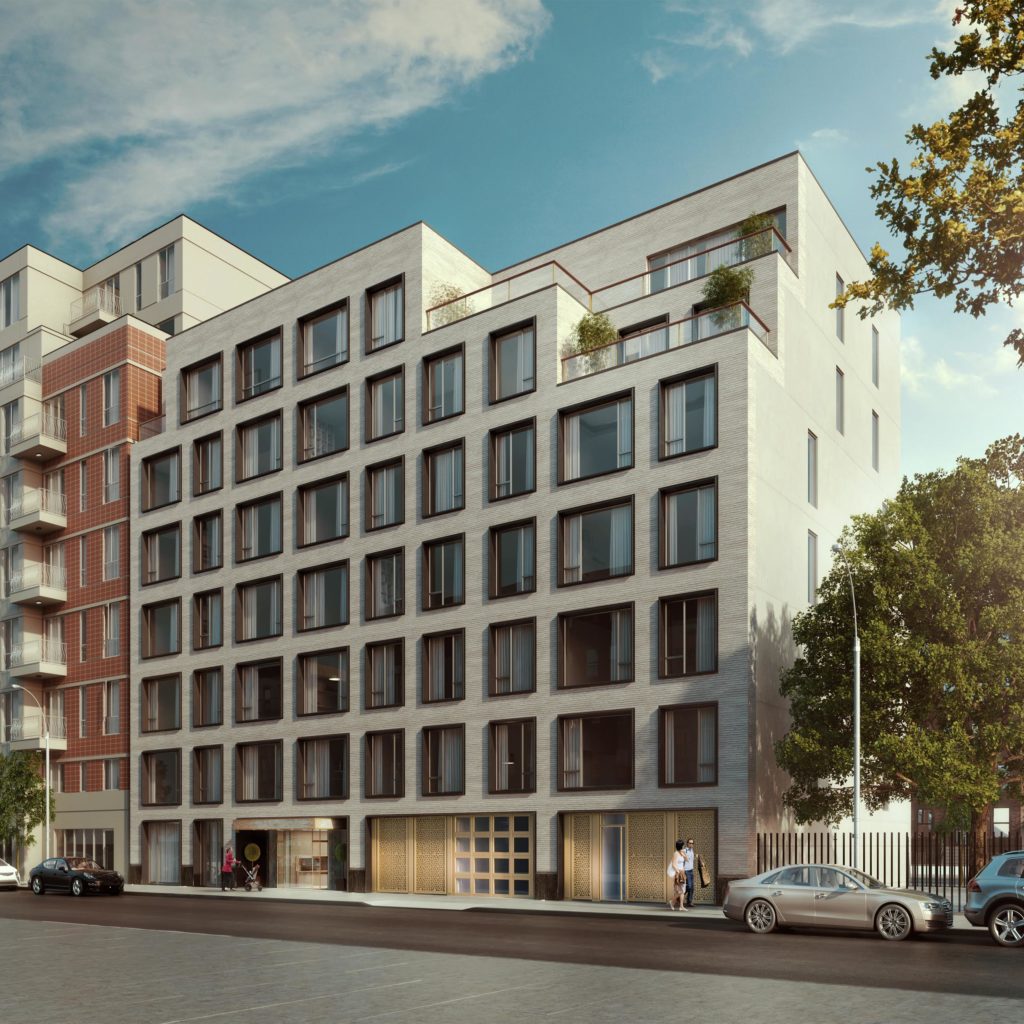 The "5 or More Units" category

also

represents "rental towns" like Stuyvesant Town-Peter Cooper Village in New York City, where

(in most cases)

"all rental income is allocated to a single landowner"

every

month

: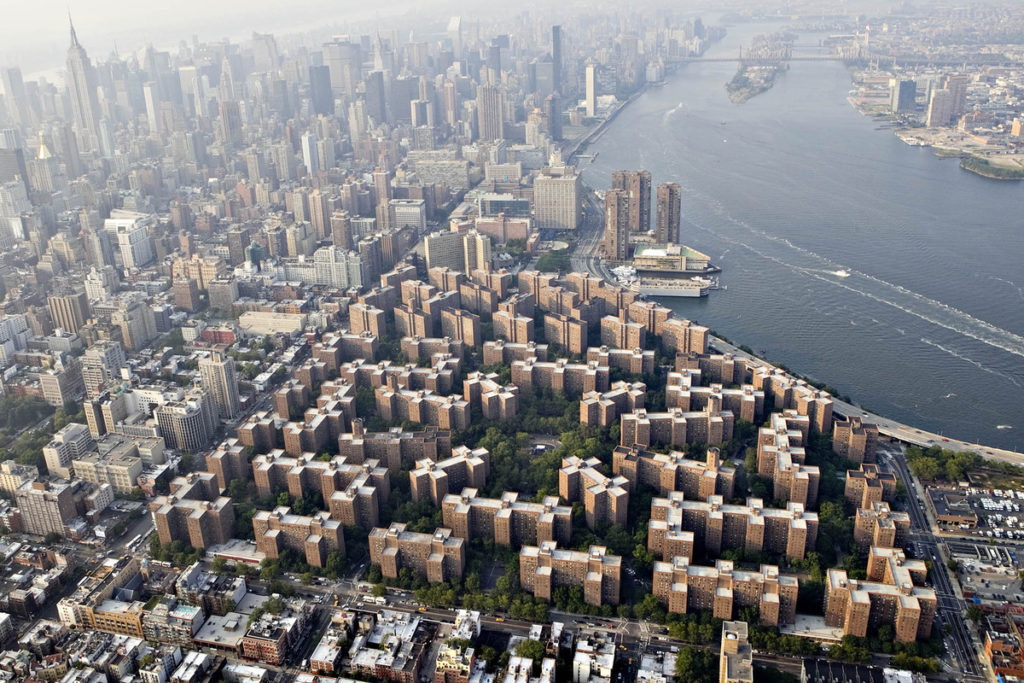 [Above photo use protected under First Amendment & Fair Use, from "Blackstone to Buy Manhattan's Stuyvesant Town for $5.3 Billion" by Hui-Yong Yu]
Examining "The Power Structure of Rent":
Though many people haven't given it a second thought, rental situations like those in the above photos are quite common, but do these situations

breed

extreme wealth inequality?
Well, you may have heard that- on average- CEOs Earn ~355 times the amount of the average employee earns, while in fast food industries

(& other places)

wealth inequality is be even more divided:
Click to Enlarge:
[Thank you The California Endowment for putting up the above billboard at the Cerrito Del Norte BART Station!]
"Wealth inequality" can appear even more obscene among rental situations:
How The Above Scenarios Have Led to Gross Inequality in Land Ownership:
10% of the population currently owns 82 percent of the real estate
(and 81 percent of the stocks and 88 percent of the bonds)
, &
the top 5% of landowners
[

not

five percent of the total population]
own 75% of

that

land!
[Source: The Land Lords: Some Facts, National Council of State Housing Agencies study, & Federal Reserve Bank data in Left Business Observer, April 3, 1996, p. 5]
How is This Even

Possible

?!?!
Well,
according to Business Insider
,

10 companies basically own

nearly every major product on the market

:
Again, click to enlarge: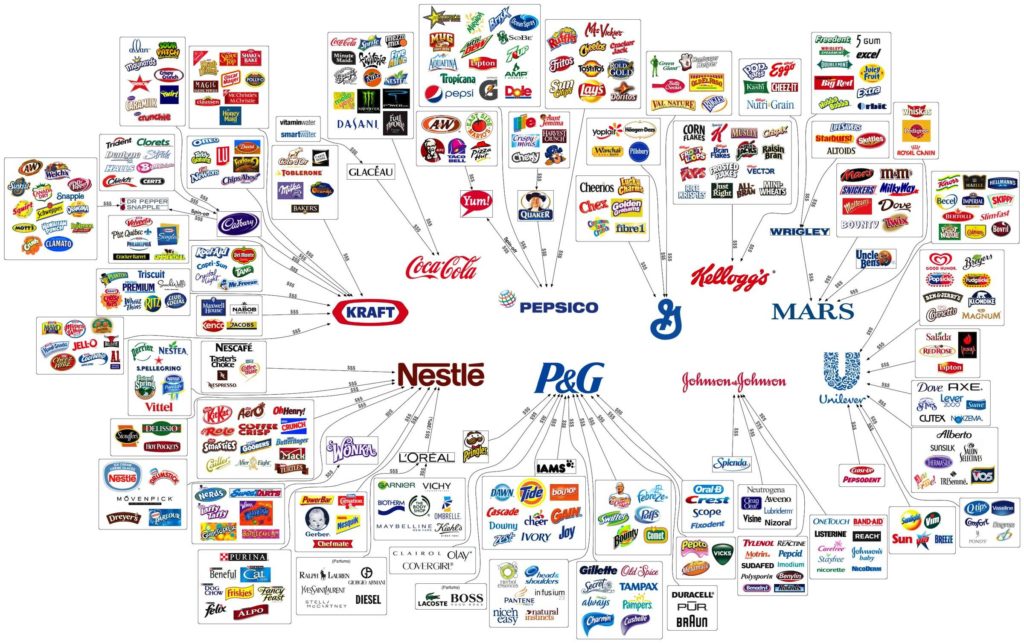 Which Brings Us To…
Statistics On Renters…
The

Rental

Class

is Facing

Real

Hardships

:
Half of all tenants nationwide pay more than 30 percent of their actual income in rent

.

It's considered the worst time in 36 years to be a renter in America-

the highest cost burden recorded by Zillow since the real estate firm began tracking the figure in 1979.

One in every four renting households spends at least 50 cents of every dollar they earn on rent

.

[Source: ThinkProgress.org]

Currently Tenants usually pay $500-$2000 per month in rent, while Property Owners tend to pay $500-$2000 per

year

in Property Taxes ( visit your local County Assessor's office to research how much the annual fee for property taxes of

your

address costs). Tenants

currently

are spend

way

too

much

for housing, & they don't get to keep what they earn. Because they pay everything they have for the cost of living- many will never qualify to purchase a home- thus becoming "rental slaves" for life.

There is no production of resources (no generation of GDP) through paying rent; the same money used to pay rent could

instead

be used to help families live sustainably &

get

ahead

in

life

. A "rent-dependent society" bogs

ALL

of us down & keeps us

ALL

from getting ahead- thus keeping our nation strapped in debt.

Landlords & Property Managers often create Arbitrary & Capricious rules & regulations which increase the cost of living for tenants by preventing them from living sustainably- growing food, composting, getting solar panels, improving building insulation, etc. These typical & oppressive policies are destructive to the environment, ecosystems, & families in general, thereby

forcing

the

family's

dependence

upon the commercial system in a way which abrogates their access to Constitutional Common Law (which protects homesteading).

Articles On The Burdens Tenants Are Enduring:
Give

Title Deeds

to The Spaces

To Tenants

Re-Allocate "the $20 billion per year" we currently spend on Section 8

in order to "buy out landlords"
Logistics:
We use

"Eminent Domain" in order to "Take All Rental Spaces" & "Give New Title Deeds

to the Rental Spaces to the

Tenants

who

inhabit

those spaces"

via "Re-Allocating

the $20 Billion per Year

(plus State

and

local subsidies) we currently spend via taxes in order

to fund

Section 8

"

in order to "Buy Out

Landlords" so they'll receive "the same amount they currently receive from rent for the next 20 years". This gives us

a strategy "to reduce taxes by over $20 billion per year"

in a way that won't cause economic collapse, whereas currently there is no plan to get off our perpetual dependence on paying for Section 8, & the unsustainable living conditions that come with it.

Along with their

"Title Deeds

to their

spaces",

Tenants

will receive a copy of their "Rights & Responsibilities"

as new owners,

(i.e. code compliance, property taxes, etc.) as society is allocated heirloom seeds & educational materials to help people "live sustainably & with great abundance" from wherever they're at.

The

money saved by tenants

(from not paying rent)

can be used to fix up their spaces & live sustainably.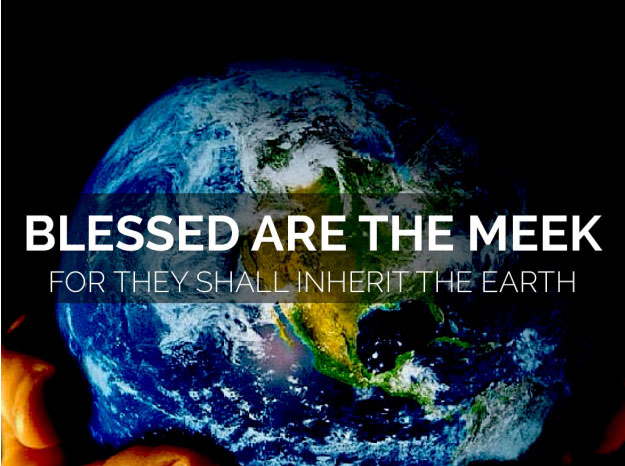 [Mathew 5:5, photo graphic from "Militia of the Imaculata"]
A Second Video: Donald Trump endorsing Eminent Domain:
Lastly- before we present the petition– here's a relevant quote by Bill Mollison on "making peaceful revolutions actually work" from PermacultureMag.org:
Land ownership in U.S. is statistically unfair today due to early unconstitutional land grabs followed by inheritance of those deeds to many of today's landlord class:
When such Treaties

were

signed, they were cases of EXTORTION which ended up violating both Native American people and the general population of The United States; most

Americans

ended up now today upon

"rental & mortgage treadmills" while "the property rights attached to the

Estates

" were handed down to the

heirs

of the original real estate

Claimants, & are now either being managed

OR

mis-managed by those Estates

.
Note:

If you have any questions, concerns, or statistics to bring to our attention, please contact Distance@WildWillpower.org.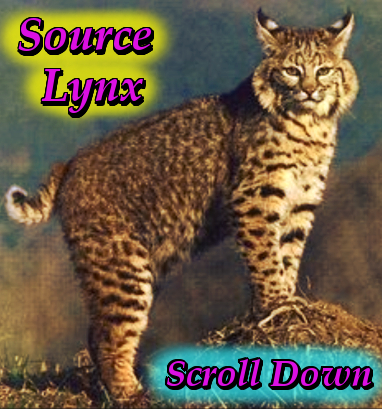 [1]: "Rental Assistance Is Effective But Serves Only a Fraction of Eligible Households"(PDF). Center on Budget and Policy Priorities

. Retrieved October 2015

: http://www.cbpp.org//sites/default/files/atoms/files/2-24-09hous-sec2.pdf
United States Department of Veterans Affairs:

http://www.va.gov/
Definition of "HEIR" on Black's Law Dictionary: http://thelawdictionary.org/heir/