Wild Willpower's official platform is described below. Within each of the below links, you'll find a vast array of concise information as well as new technology which has taken

years

to comile & present to you today.
Part 1 – A Plan to End Homelessness & Create Sustainable Living for Everyone:
Statistics:
Our housing proposal
will provide people with permanent, rent-free

housing

for those who are seeking to live sustainably & grow their own food

("homesteading")

while

reducing taxes by more than $20 billion dollars per year.
The Proposal Contains 2 Parts:
Full Plan in One Petition:
Streamlining The Movement:
Heirloom seed "starter kits"
&
educational materials
will help people get started right away on their path toward self-sufficient living— communities will thrive:

Part 2 – Public Education on the U.S. Legal System, & Urgent Practical Justice Reform:
When "one side knows
courtroom procedure
"
(the prosecutor)
, while the person who is falsely accused of a crime
(the Defendant)
does not, often the person who is falsely accused becomes victim to what is known as a
color of law crime
.
We call typical scenarios like these a type of "Courtroom Abuse".
Scroll down to view to learn more & view our plan.

Another type of "courtroom abuse" is when a civilian, who has not commit a crime nor given probable cause for an officer to suspect such, is shot & killed by an officer. Then the state chooses not to hold the officer accountable
. This often leads to public outrage including
protests
, causing things to escalate, endangering both officers and civilians!
We believe that when people know how the system works, communities will begin "stacking evidence", filing the paperwork in proper order, & going on the offense in court to ascertain the types of Redress
they're seeking.
In addition to "teaching people the rules", we propose the following justice reforms to help ensure officer accountability (click to read each aspect of the plan & sign the petition associated with each)
:
Part 3 – An Ecologically-Restorative Plan to Fulfill Our Economic Needs:
Part 4 – Improving the Wellbeing of Tribes:
It is our intention that
our plan to help improve the wellbeing of tribes
will help foster the conditions necessary to create a cultural convergence to improve relations, through mutual understanding, education, & unity of cause, between U.S. Citizens & Tribal people. We've put together a dynamic plan which works in conjunction with our
Ecologically-Restorative Plan for Economic Recovery & Public Benefit
.
To Improve the Wellbeing of Tribes, Citizens, & Our World Family, We Propose:
Part 5 – The Best of Bernie's Plan:
We've selected our favorite parts from Bernie Sanders' plan as part of our proposed national plan:
We're a Peaceable Assembly of Civilians:
We're focused on creating works to help build a bridge to help society transition from "an ecologically-destructive, socially unjust way of living" to "a sustainable, highly-abundant way of living."

Let's Live

Better

.
Love what we're doing?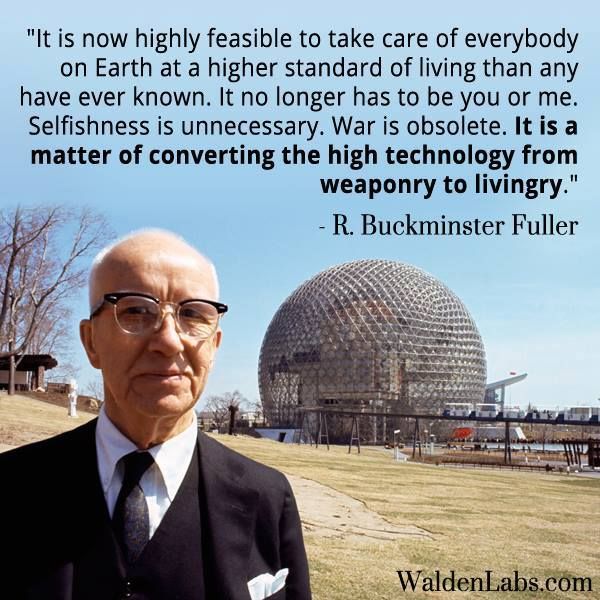 A very special thank you to WaldenLabs.com for assembling the above commemorative graphic of Buckminster Fuller that we're using under Fair Use to help convey our "internationally-beneficial national plan".
All content throughout
… are
peaceably assembled
as modes of
First Amendment
expression; all copyrighted material found throughout any of these mediums have been appropriately modified & brought into context for educational purposes, & are being broadcast in protection in regard to
Fair Use
Laws. Content throughout our sites may not be used without permission or without accrediting Wild Willpower PAC & www.WildWillpower.org in association with any works derived from these websites.
Truly, your support means a great deal to our team. We are solely funded at this time by the few people who take the time to

support the cause.
Sincerely,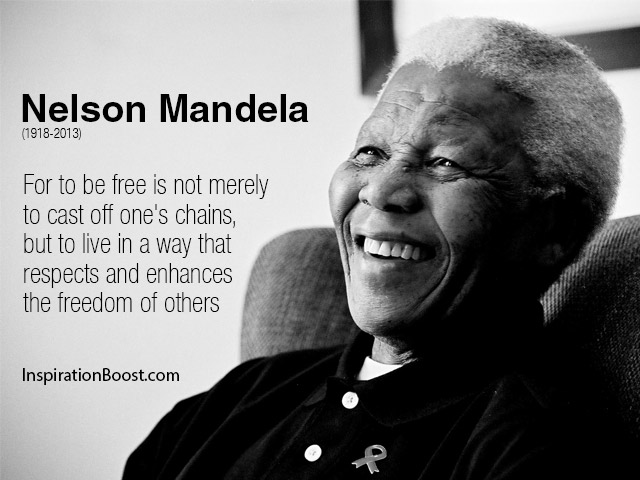 Thank you www.InspirationBoost.com for sharing this exceptional commemorative quote by Nelson Mandela that we're utilizing thanks to Fair Use!
References:
[4]: "Ten percent of populations owns 82% of real estate, & 5% owns 75% of that land": End Game Research: Federal Reserve Bank data in Left Business Observer, April 3, 1996, p. 5 and Geisler, Rural Sociology 1993, 58(4): 532-546, collected by "The Land Lords: Some Facts": http://www.endgame.org/landlords-facts.html