Wild Willpower PAC is currently mapping the U.S. legal system on www.ReUniteTheStates.org, however this knowledge needs to be taught in schools in order to stop color of law crimes, courtroom abuse and fraud from happening. If you agree,
Please Sign & Share:
Petition Coming Soon.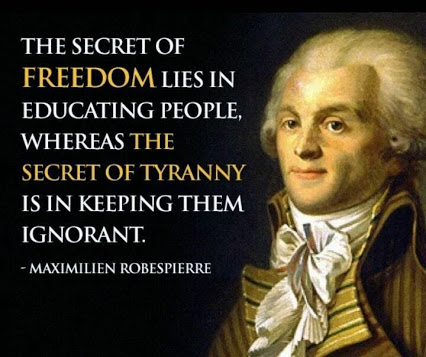 Above graphic saved on Pinterest by Barbara Martin.

Notice:

Although we agree with the above quote, we do not condone the actions of Maximilien Robespierre.

******************************

Let's Live

Better

.
Love what we're doing?
References:
[1]: Maximilien Robespierre stated the following in his book Oeuvres
Albert Laponneraye, Armand Carrel, Volume 2 p. 253: https://archive.org/details/oeuvrescomplte10robe